When I first started cooking, Butter chicken was my go-to Indian curry to have with naan or paratha or any Indian roti. Because that was the only Indian curry I knew to make. I wanted to learn some new dishes and I tried so many over time. Some recipes turned out really good and some recipes were not. This Chicken Korma recipe is definitely a keeper because one, it's sooo delicious and two, I always have these ingredients in my pantry. The initial Chicken Korma recipe is from a youtube channel called "food passion with Kulsum" and this is my version of that recipe.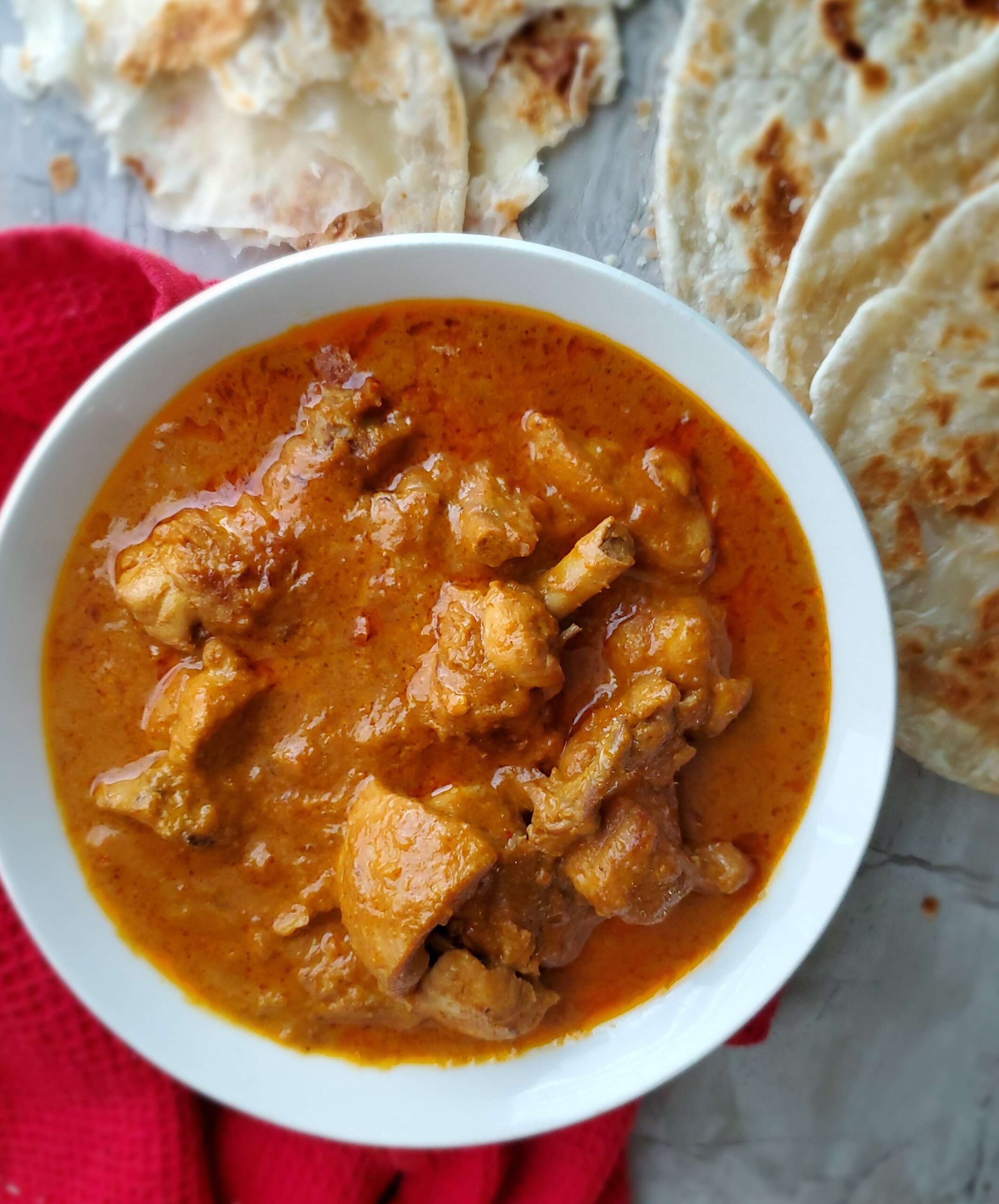 Chicken Korma
Description
The best chicken curry to satisfy your spice cravings.
Whole Spices
Ground Spices
Instructions
Heat oil in a pan. Add onion and fry until they are golden brown. Take the onions out and put on a tissue paper to dry out excess oil.

Turn the heat to low. Add all the whole spices, ginger-garlic paste, and tomato. Fry until they are mushy.

Add all the ground spices, salt, and sugar. stir and add chicken pieces and mix together. Cover and let it cook

Meanwhile make a puree with yogurt, fried onions, and soaked cashews.

Add the puree to the chicken and mix everything together. Cover and cook for few mins.

Add milk, stir, cover, and cook for about 10mins more mins or until oil appears on the top. If you like more gravy add a bit more milk
Notes
You can find the korma recipe by "Food passion with Kulsum"
here
chicken korma, korma, indian, curry, indian korma, creamy, sri lankan, sri lanka, chicken